ELYSIUMSECURITY has designed a practical framework to help organisations implement an efficient Phishing Protection program.
Phishing has become the number one attack vector used by criminals to get around most companies defences and use social engineering to extract confidential information and conduct financial frauds.


For an efficient Phishing Protection program, organisations must consider not only implementing awareness and simulation campaigns but also integrate them to their phishing detection and protection strategy.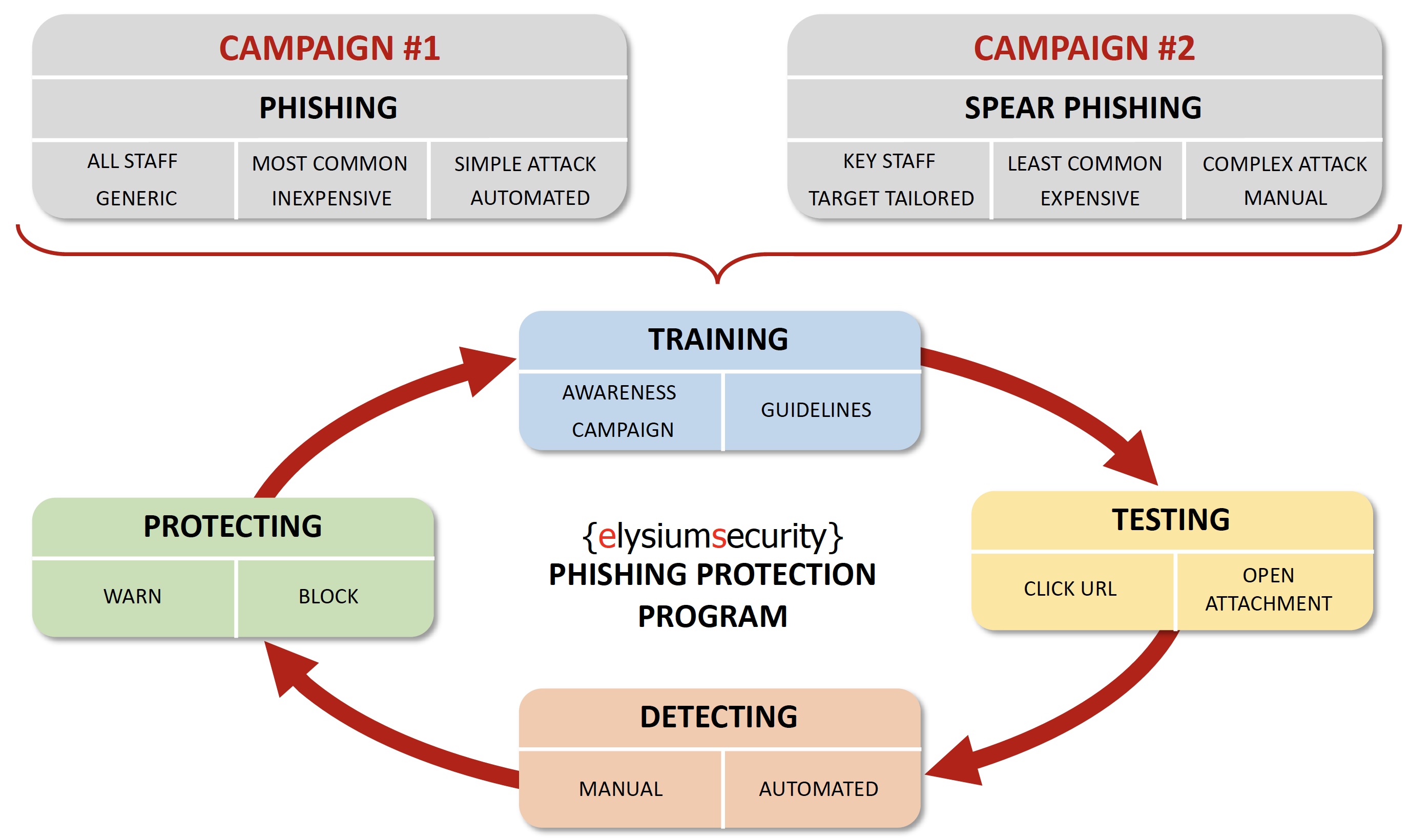 More information on how to implement this framework is available in our DOWNLOAD section.